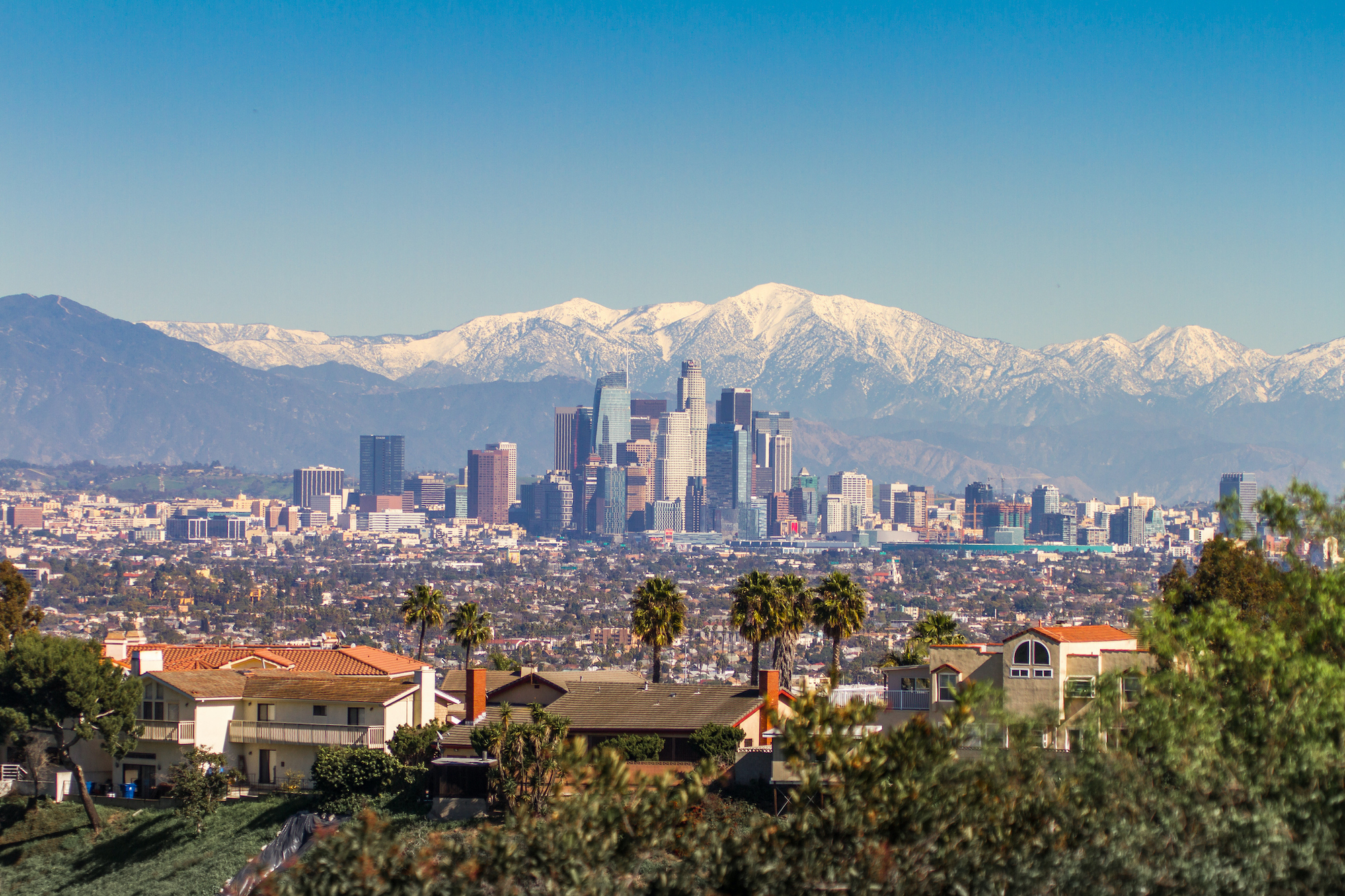 Baldwin Hills is an affluent hillside neighborhood and is home to the largest middle- and upper-middle-class African American community in Los Angeles. The neighborhood has a mix of grand mansions as well as modest bungalows, and given its hillside perch your home here will likely have great views of the Los Angeles area.
Baldwin Hills has a tight-knit community and many of the homeowners have lived there for decades. The local claim to fame is that Baldwin Hills hosted the 1932 Los Angeles Olympics. The star power of such famous former residents as Tina Turner, Tom Bradley, Ice Cube and architect Paul Williams, led to it being dubbed the Black Beverly Hills — although its views have the other Beverly Hills beat, hands down.
When you want to get outdoors you can head to the nearby Kenneth Hahn State Recreation Area, which has hiking, a Japanese garden, playgrounds, sports fields and courts, and a lake stocked with catfish and trout. Take in breathtaking views, hike through restored native habitat, and enjoy a state of the art visitor center at your stunning new urban park, Baldwin Hills Scenic Overlook.  Visitors can begin to discover, or residents can rediscover Los Angeles from this 500 ft. peak just southwest of downtown. Exhibits tell the story of this once drilled and exploited land which has now become a symbol of restoration, conservation and hope. A short walk away, visitors are treated to a panoramic view of the entire Los Angeles Basin, the Pacific Ocean and surrounding mountains.
Baldwin Hills is bordered on the north by Mid-City, on the east by Leimert Park, on the south by View Park-Windsor Hills, and on the west by Culver City.
[Provision Error #28.1 - This Showcase IDX website license is currently active in another WordPress install.]